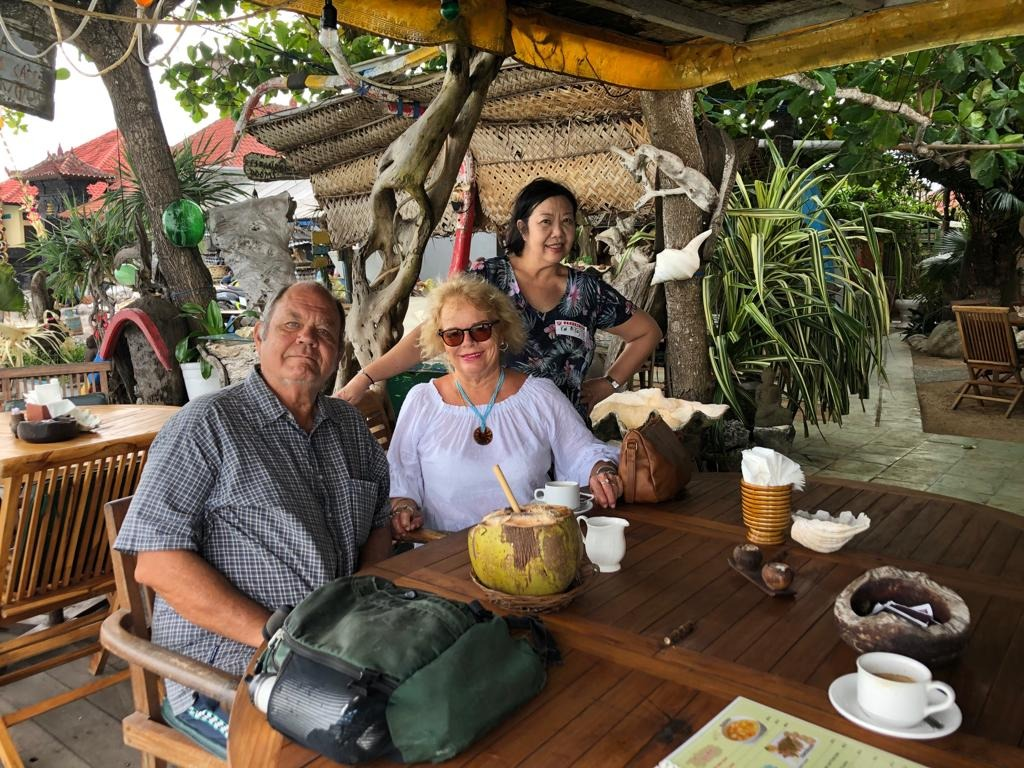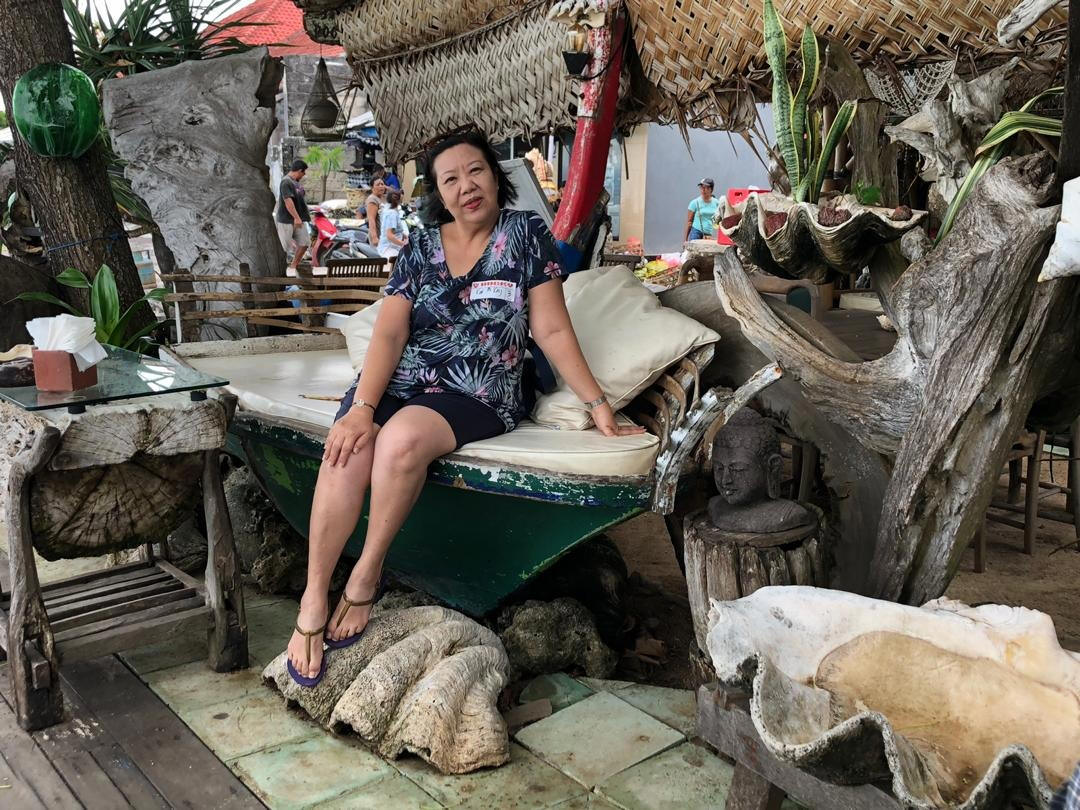 Katrinka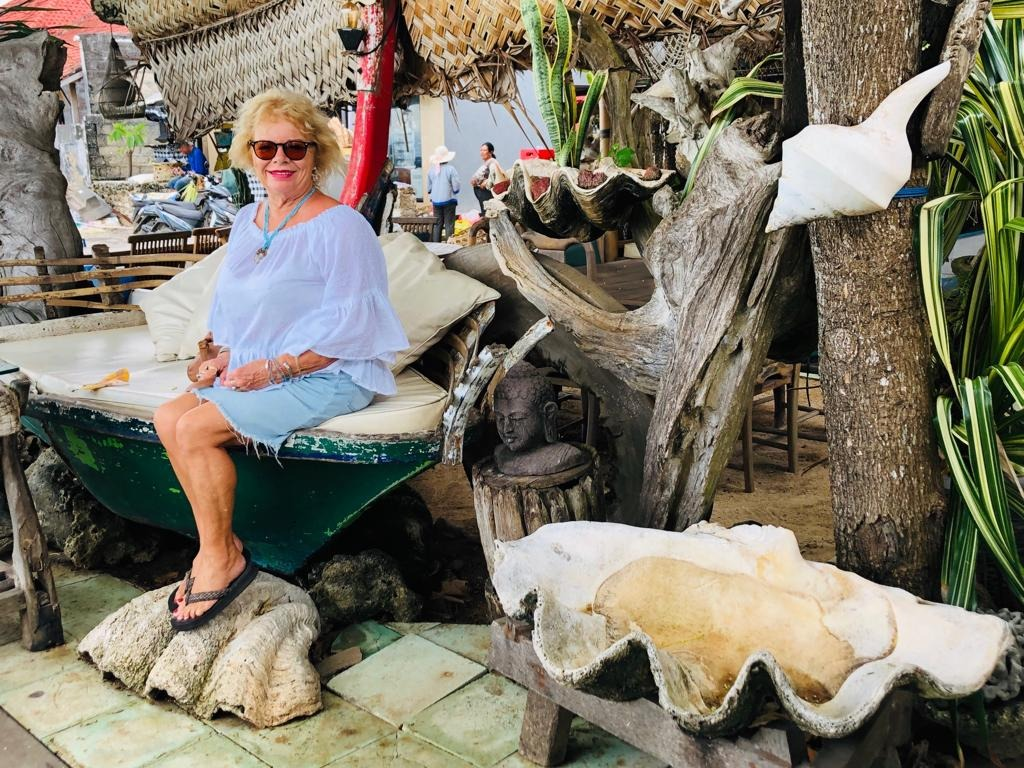 Lots of Chinese tourists at Devil's Tear on Lembongan. Here's one taking a selfie. We didn't get that close to the edge. One little slip and it's Dave Jones' Locker.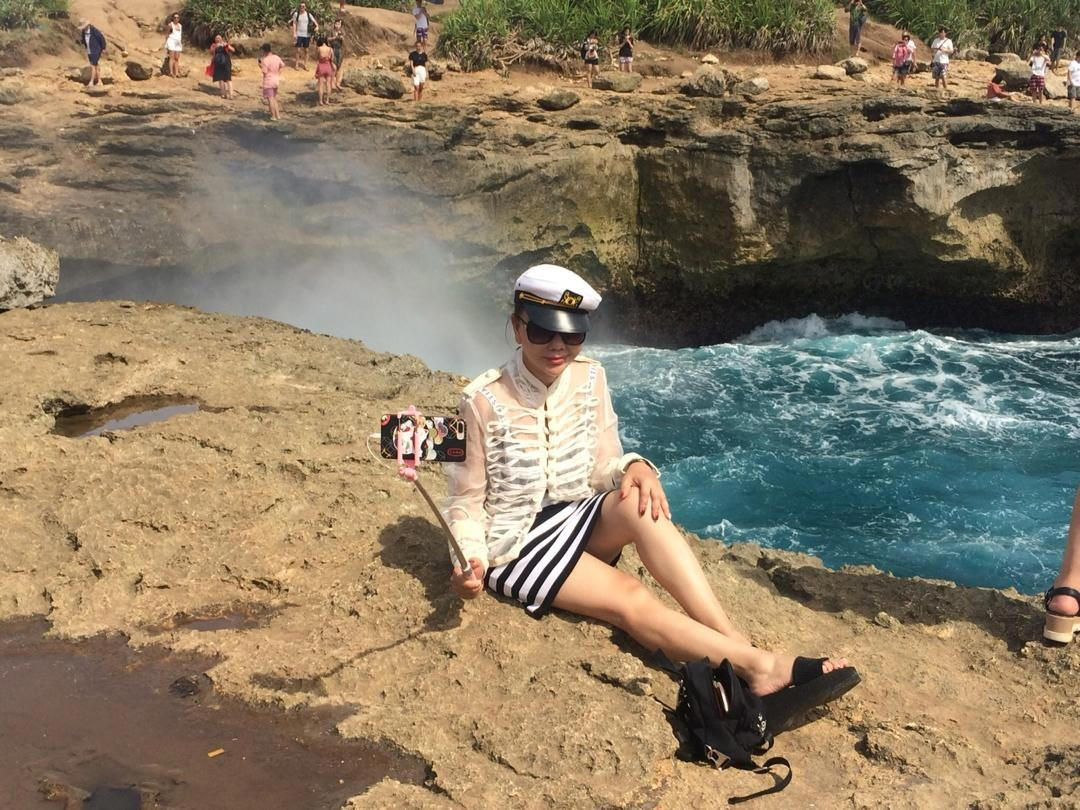 Devi's Tear photo off the web.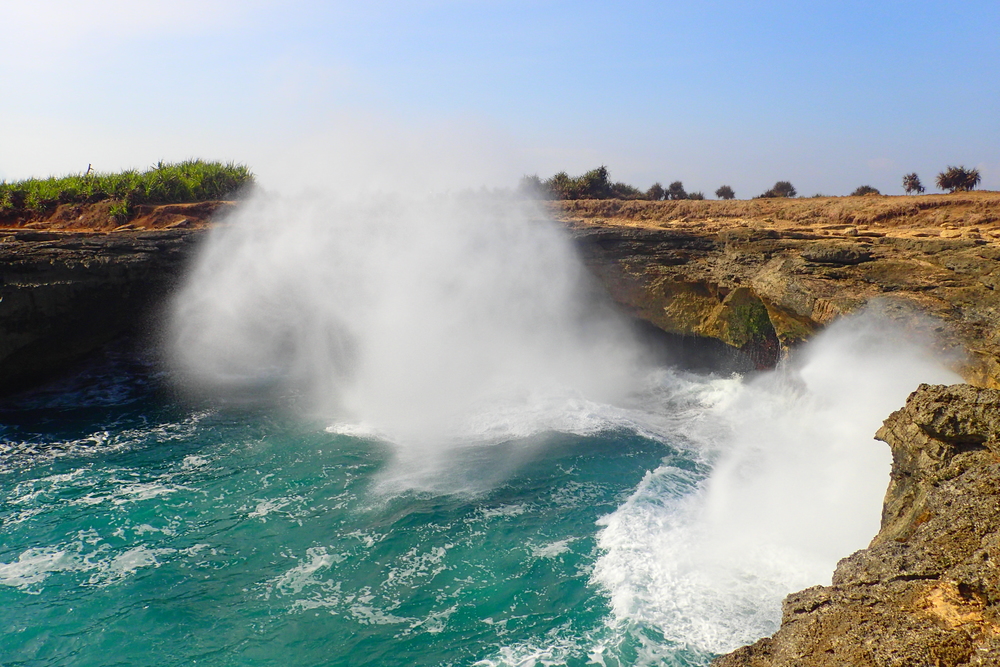 Inspired by the Chinese woman's selfie.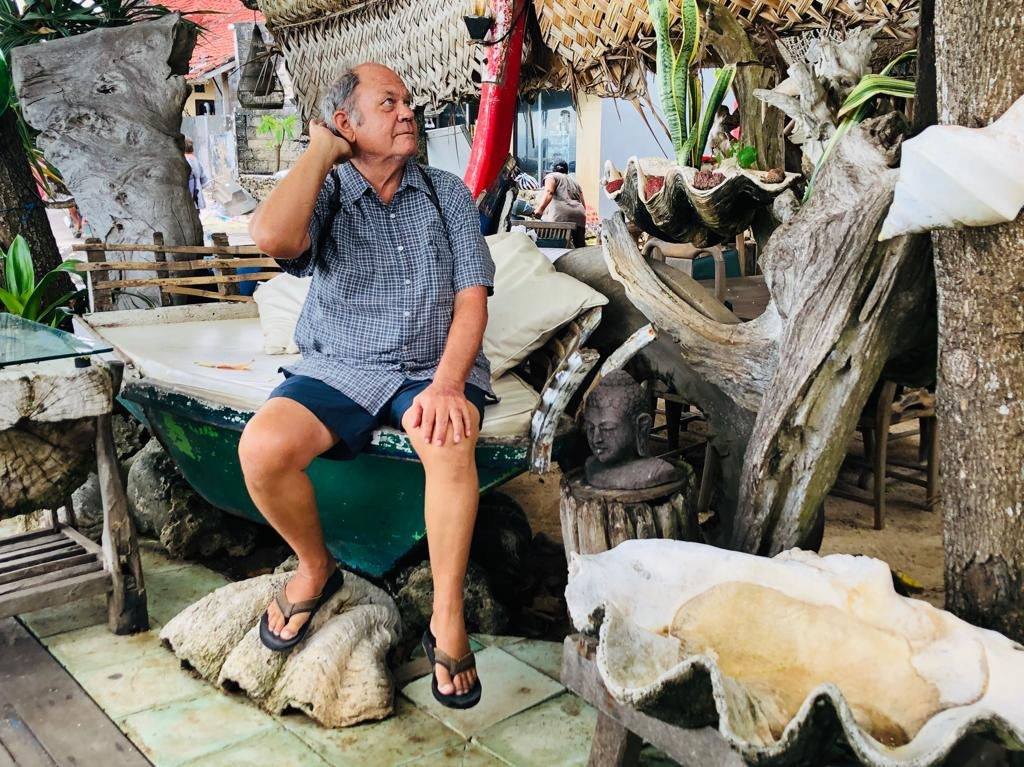 That's how we get on and off the boats to these islands. I've learned to wear a swimsuit for the trip because the water can get high up on the thighs. It's a short trip - 30 minutes or so. Can be rough but not usually. I took this one. - DC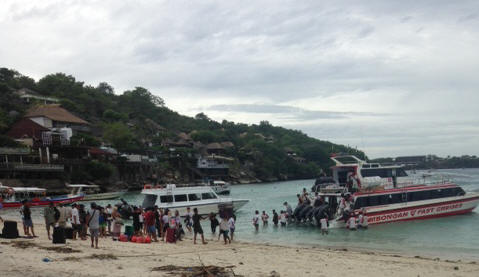 Katrinka at lunch with Lai Mun in Ubud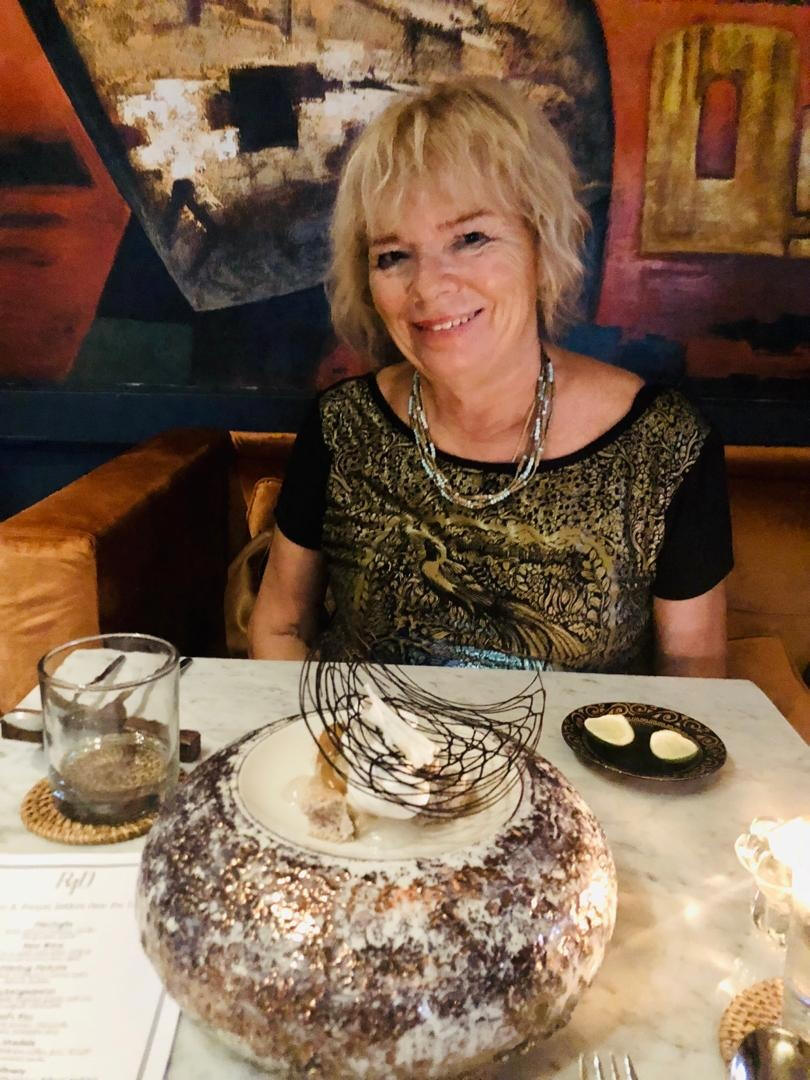 DC and Ketut Dangin, our landlord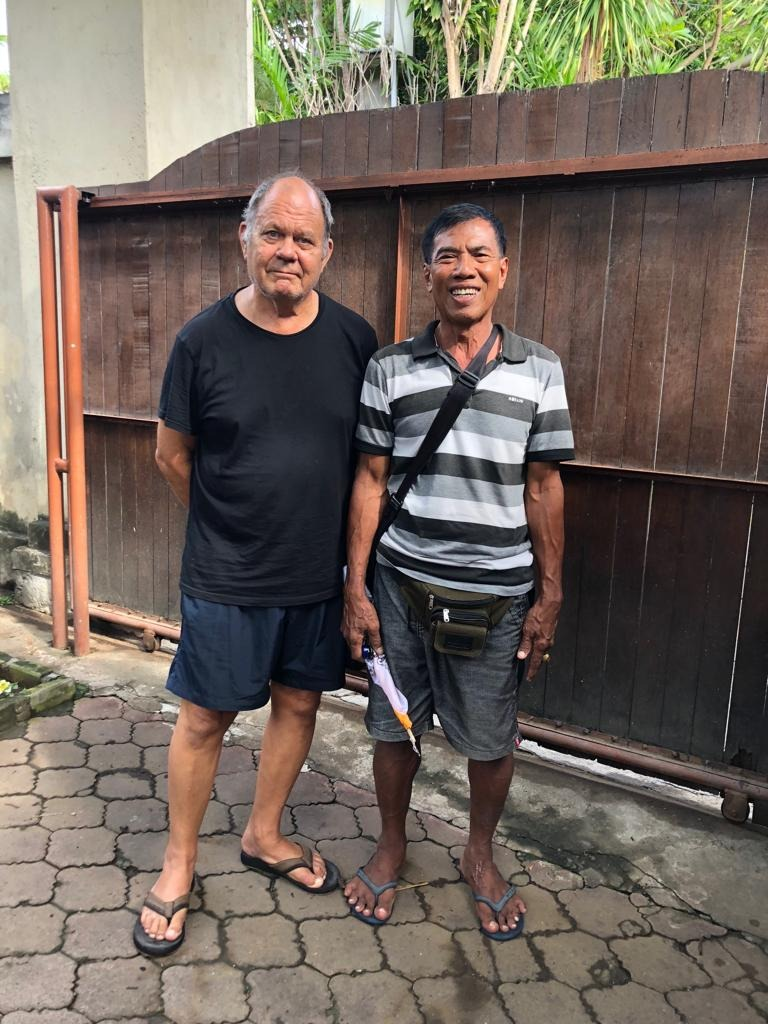 Ketut's holding his grandson, Detia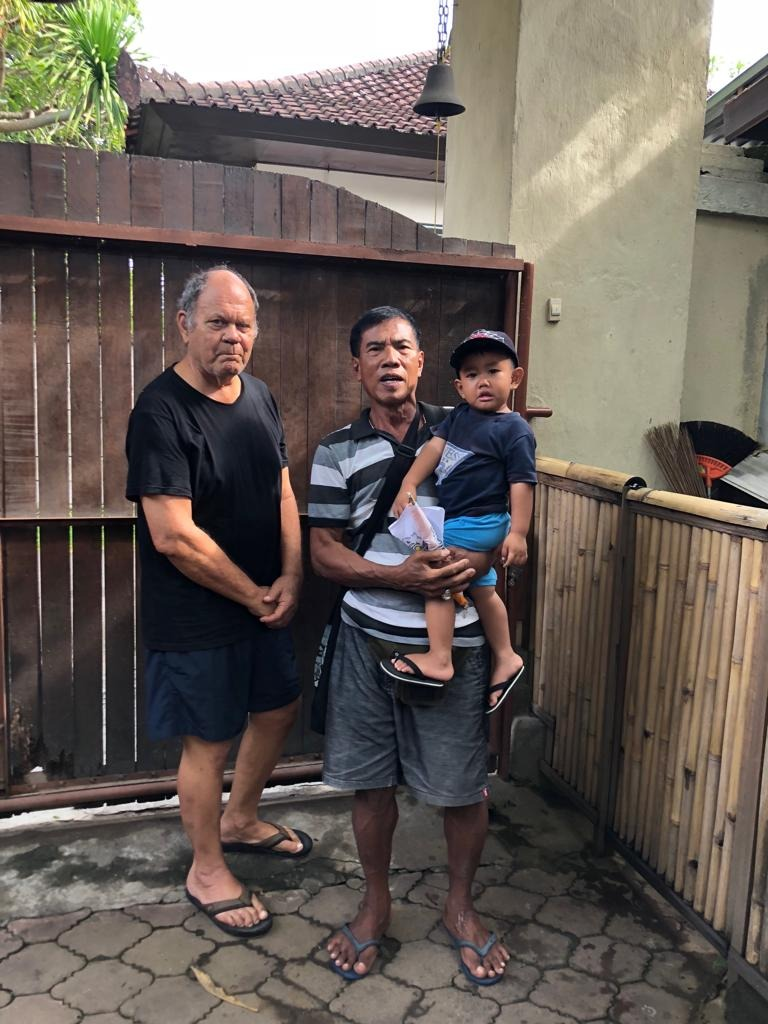 Bandita with New Year's offering.