---
Saunters
Travels & Settlings, Roaming & Expatriating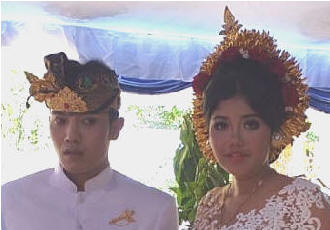 Congratulations Komang and Nopita!
18-12-12 - At the Wedding Reception - more photos below
Took us four hours to get to the wedding on Wednesday the 12th, leaving at 8am. First dropped off dogette Bandita at Bali Kennel which is five star, cheap and blessedly near us and it's the only one in south Bali where most the foreigners are. Then almost entirely on crowded two lane roads through Denpasar and thinning out through many little towns and by rice fields and jungle and winding over a mountain with a monkey here and there on the side of the road to the norther regency of Singaraja (Lion King). Driver Komang was on the phone and asked around till we found Ketut and Kadek's home there. Kadek's our housecleaner and Ketut's a driver we've known since we first arrived. It's not really their home. They live in Denpasar. But Hindus here have to return to their village of birth for ceremony and are supposed to have a home to go to. Ketut can't afford to build a new home up there all at once so right now just some cinder block walls next to his sister's house. Covering some of the walls were spreads of colorful material and one long red cloth banner advertising Telecomsel, the government phone company.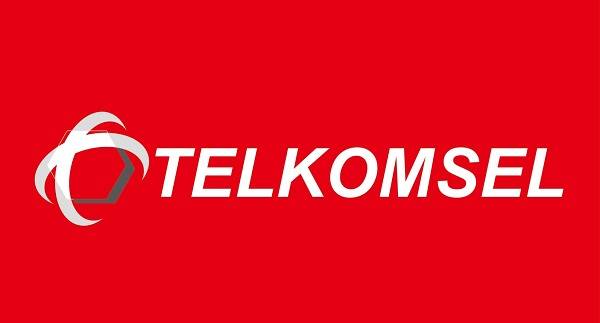 The ceremony was in an elevated area inside a room with a floor and altar and there's a kitchen in back. I think all that is his sister's. I'd connected our driver Komang to the them so he could find it and Ketut was waiting for us out front which was festively decorated as were other wedding sites we passed. It was a good day for a wedding. When Katrinka and I got married here we had to choose a date off the Bali calendar with a fully tattooed shirtless muscular head of our local banjar, neighborhood government. It was unthinkable to choose a bad date. Before we arrived Komang pulled over so I could use the jungle toilet, as he called it, and Katrinka and I could put our formal gear over what we were wearing - her a thin, lovely golden dress that folds across like a sarong, her hand and toenails gold. Komang helped me cinch my blue sarong right and get my new batik headband on correctly. All the men and women were dressed thus for the occasion, but the attire of the women of course was so beautiful - and they, of all ages, were too. The ceremony proper had been between ten and eleven and we were there for the food and mainly to make an appearance. There were no other foreigners. Kadek was stunning - I didn't recognize her at first with the ruby makeup and all. We were treated like royalty. Seated in pink plastic chairs at a table by ourselves and brought little boxes with a bottle of water and some treats. People were all over - out front, on the way in, sitting in pink plastic chairs, all around us, lining up at the buffet table, standing around. Everyone seemed aware of us and shy. Katrinka said, we're surely billed as her and sometimes his employer. Kadek went out and found our driver Komang and brought him in. She couldn't ask me on that day why we didn't hire her husband because he was busy with the wedding. She helped me get servings for Katrinka and me - in rattan plates with paper disks on top to hold the food in. Good food - passed on the pork - which was special for the occasion, Kadek who knows we don't eat meat did offer twice though - greens and other local veggie dishes, fried tempe bits, batter fried mushroom, rice. Yum yum.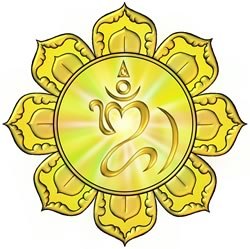 Kadek brought the bride and groom to greet us. Shy nineteen year old Nopita was tall and stunning with crown. Last time we met she was a foot shorter in high school. Her new husband young and shy too. They'll live in Denpasar. Maybe they already do. She serves, he cooks at Al Dente in Kuta. We've heard of it. Good rep. I gave him an envelope with their names on it and a card inside with the Om symbol implying the Bali greeting, "Om swastiastu." Inside were congratulations in Indonesian and English and five nice crisp rupiah bills. Then they were off with parents to go to the family temple and after that a few hours away to Kadek's village for more ceremony and festivities. Little by little we had been relating to others near us young and old - Nopita's little sister Lena and teen friends, littler brother, aunts, uncles, cousins, nieces, nephews, neighbors. It was obvious only two were used to being with foreigners - a cousin gold and silver jewelry salesman and a driver, both of whom live in Denpasar. By the time we left, it was all most comfortable and friendly. That's not hard to do here. Ketut's sister brought us a box of leftovers with lots of her little batter fried mushrooms that I'd eaten tons of and praised - she's got a home industry making and selling them. We were off beneath dark clouds, passing other decorative wedding sites with people spilling out into the streets slowing us down. A final stop at a market in Tabanan with hundreds of stalls to get our favorite bananas that ripen green, mangoes and mangosteen, little green limes, purple grapes good for juicing. Back home at sunset paid Komang and we gave him some of the fruit from the market and the box of leftovers. Time for a shower.
18-12-12 - At the Wedding reception of driver Ketut and housecleaner Kadek's daughter.

That's Ketut in front, Our driver to get there Komang to the left, Katrinka and me, eating with my hands. Don't tell my grandmother Reich. Most people have gone but there are a dozen or so behind us here.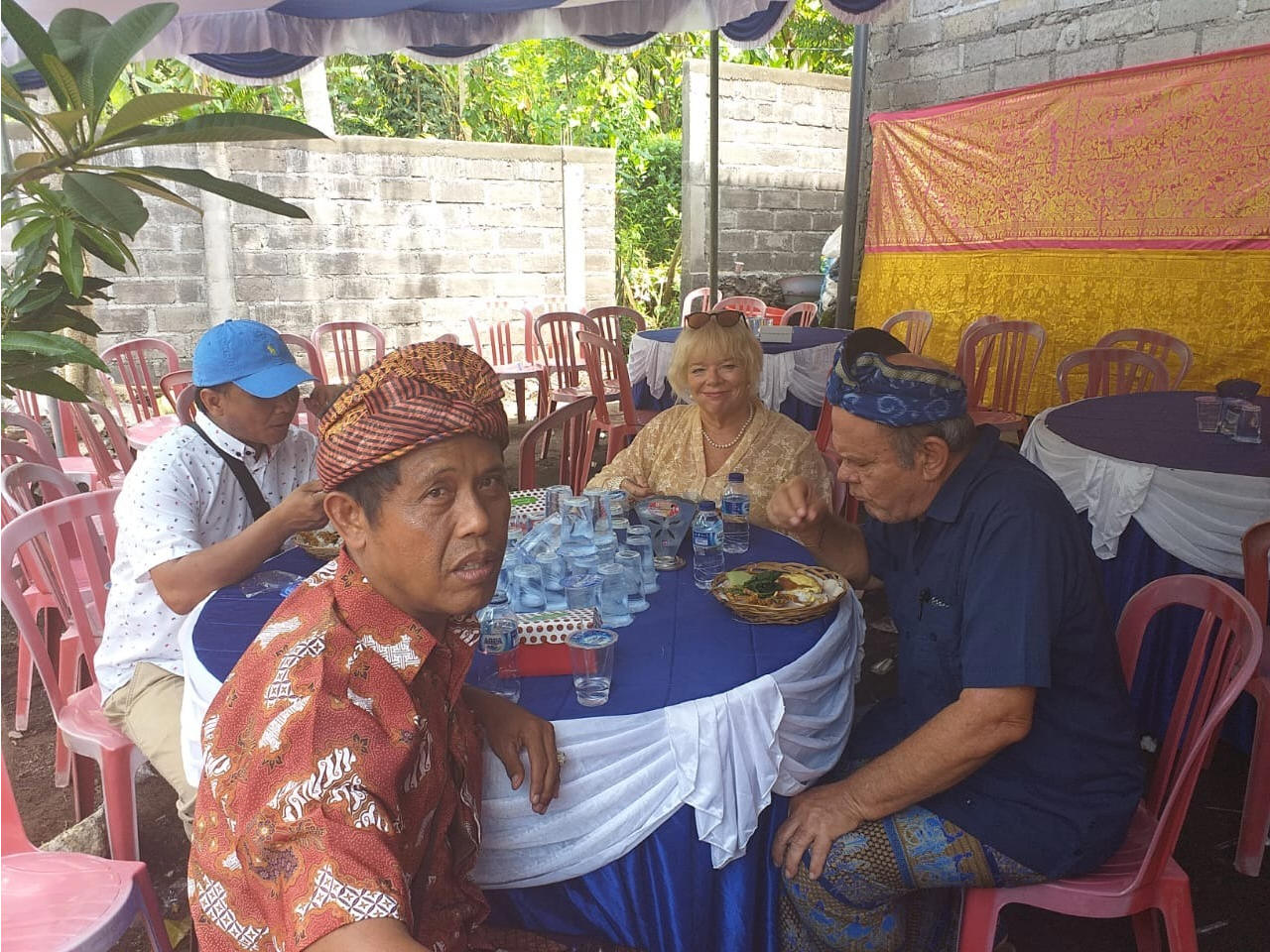 L to R below are Ketut, son Jatmika, the brid Nopita, Kadex,, and her daughter Lena, one more younger daughter not in photo.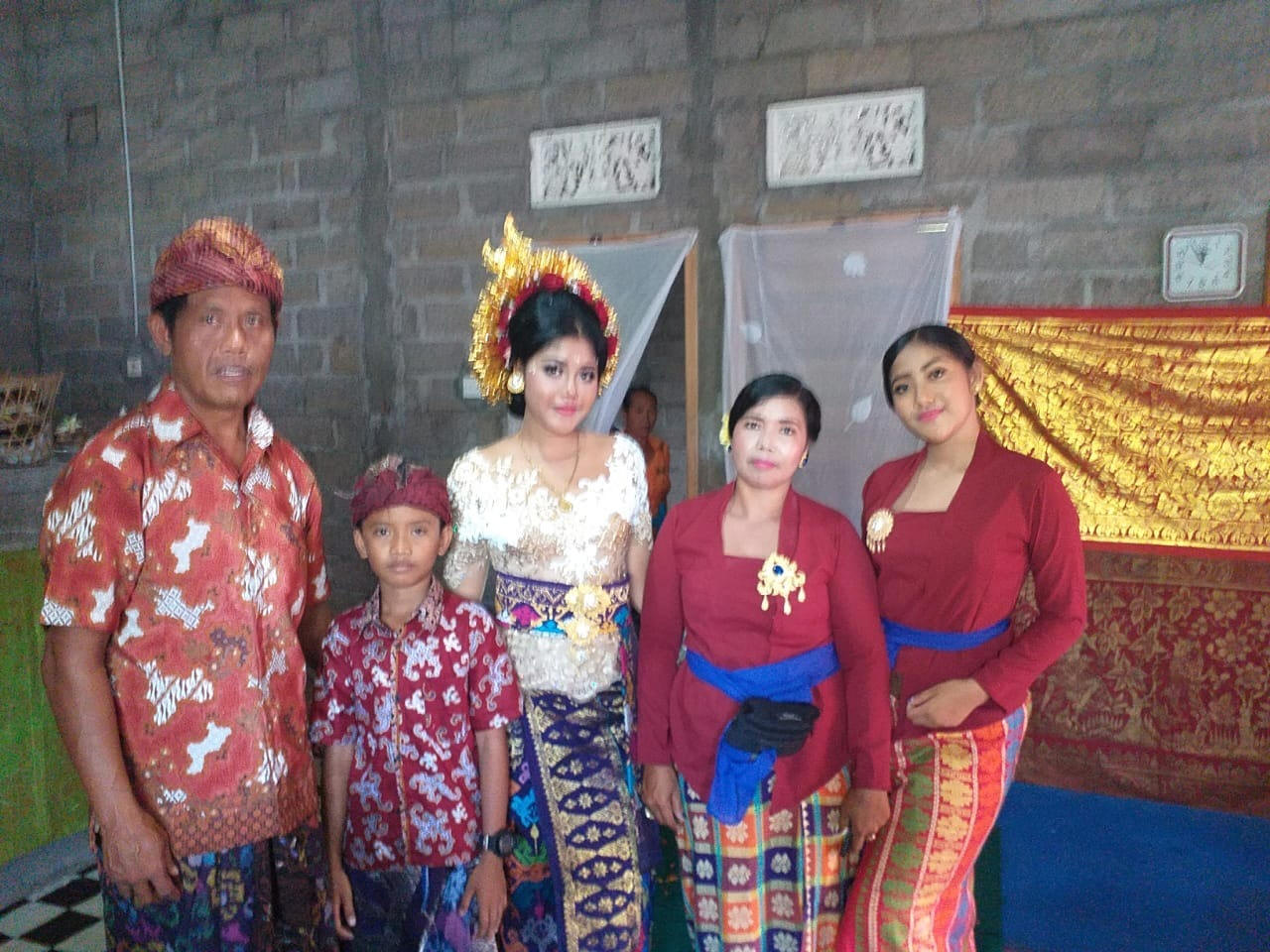 Below are groom Komang and bride Nopita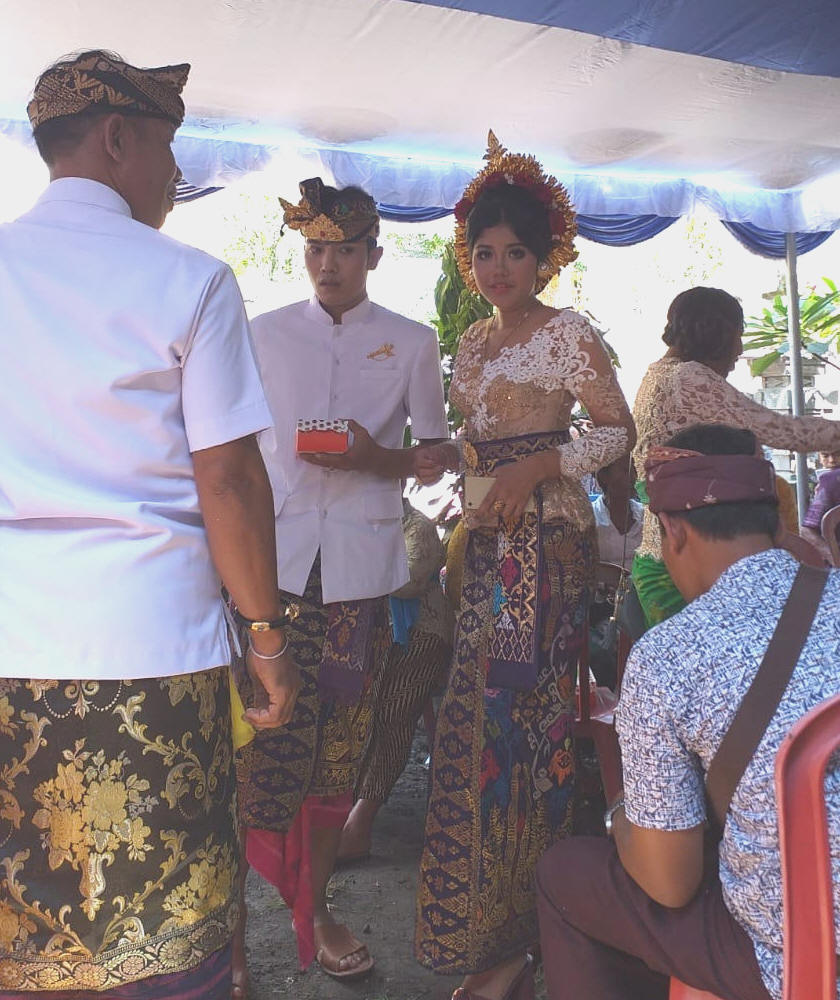 Below - Katrinka and DC congratulate the bride. Ketut dad behind and Kadek mom in front of Katrinka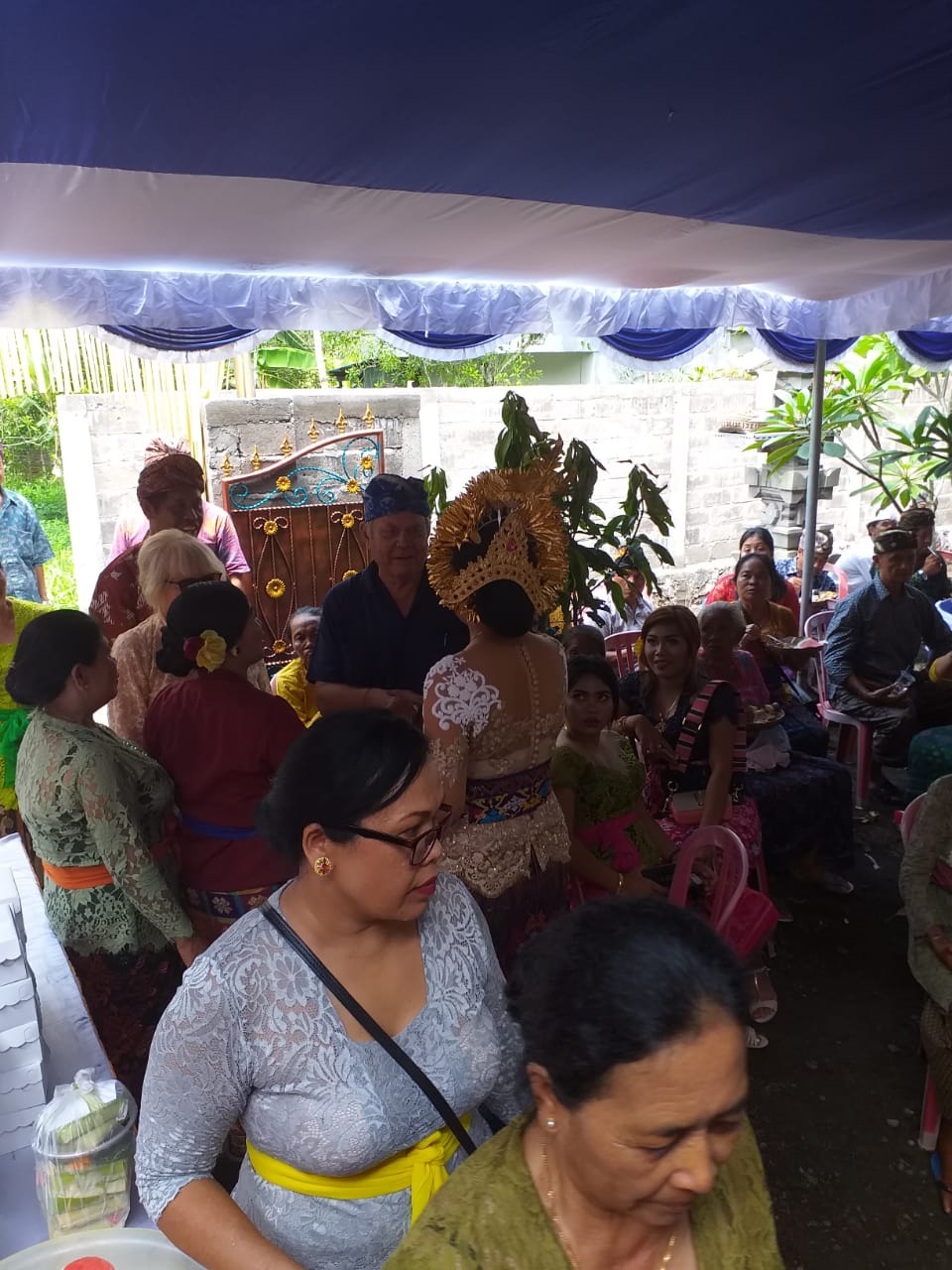 Katrinka and DC talk to Kadek, the mom. Ketut dad behind Katrinka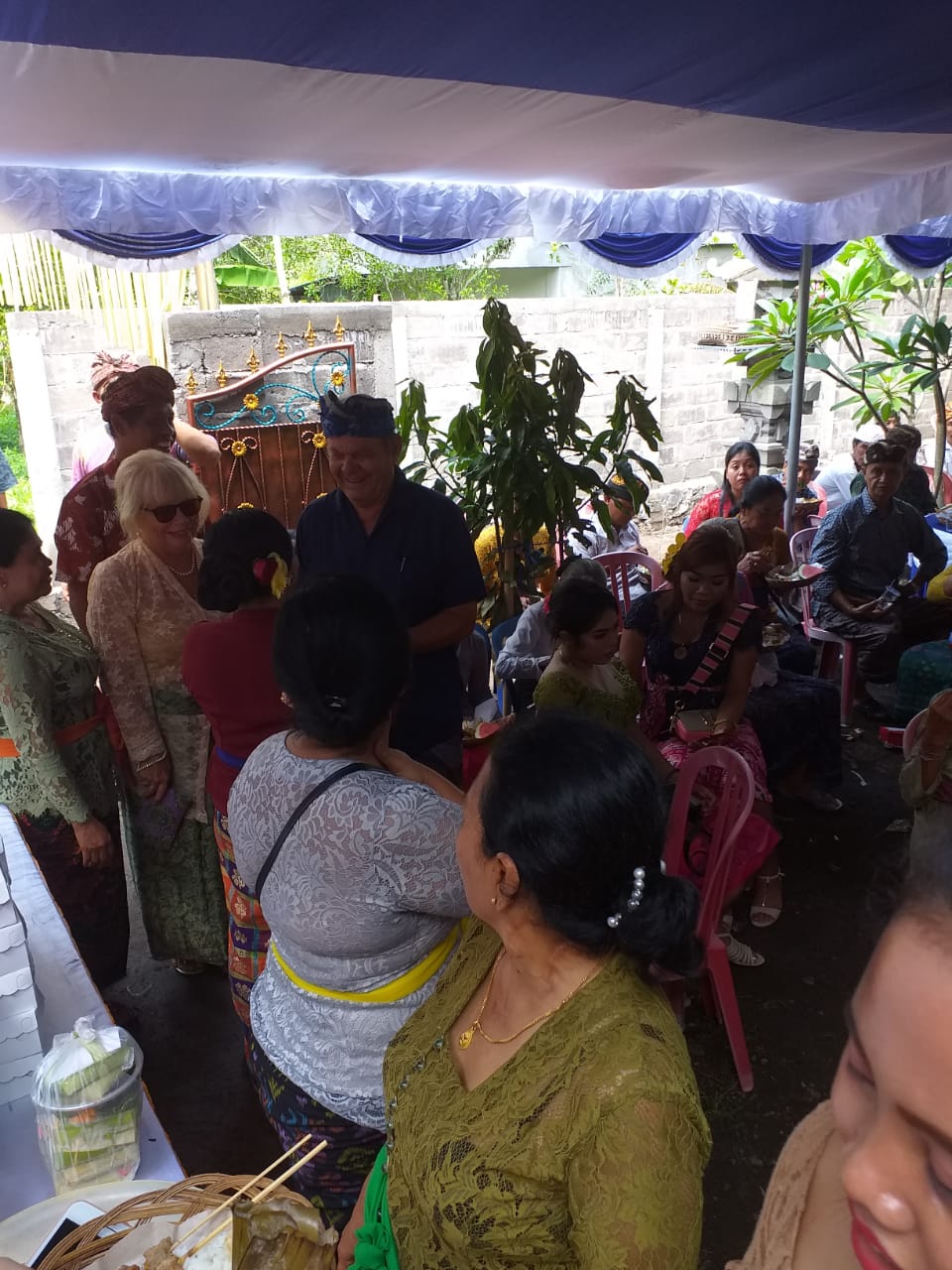 L to R in front, Lina with two cousins, Belah dan Ani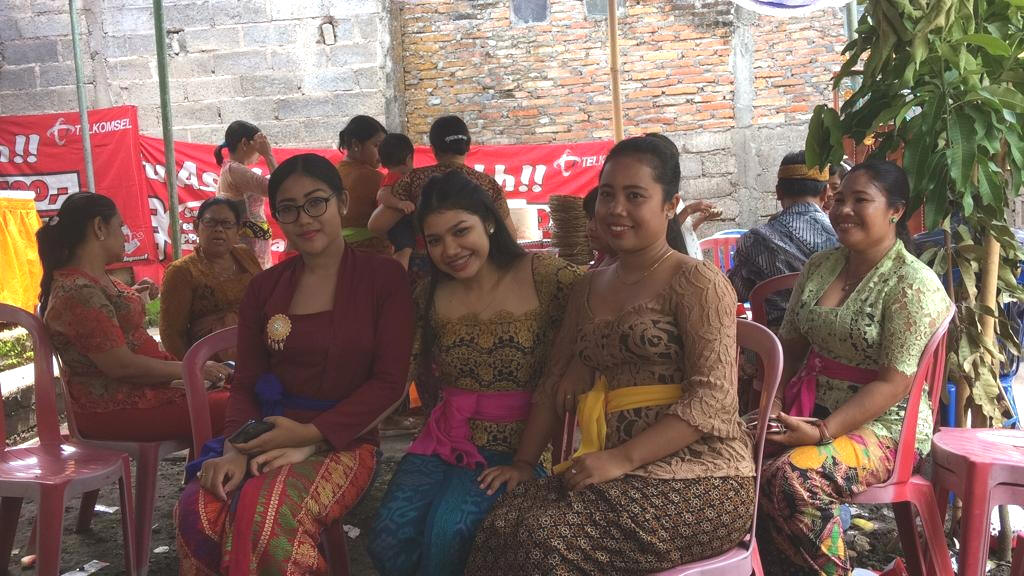 Below wedding guests partake of the buffet.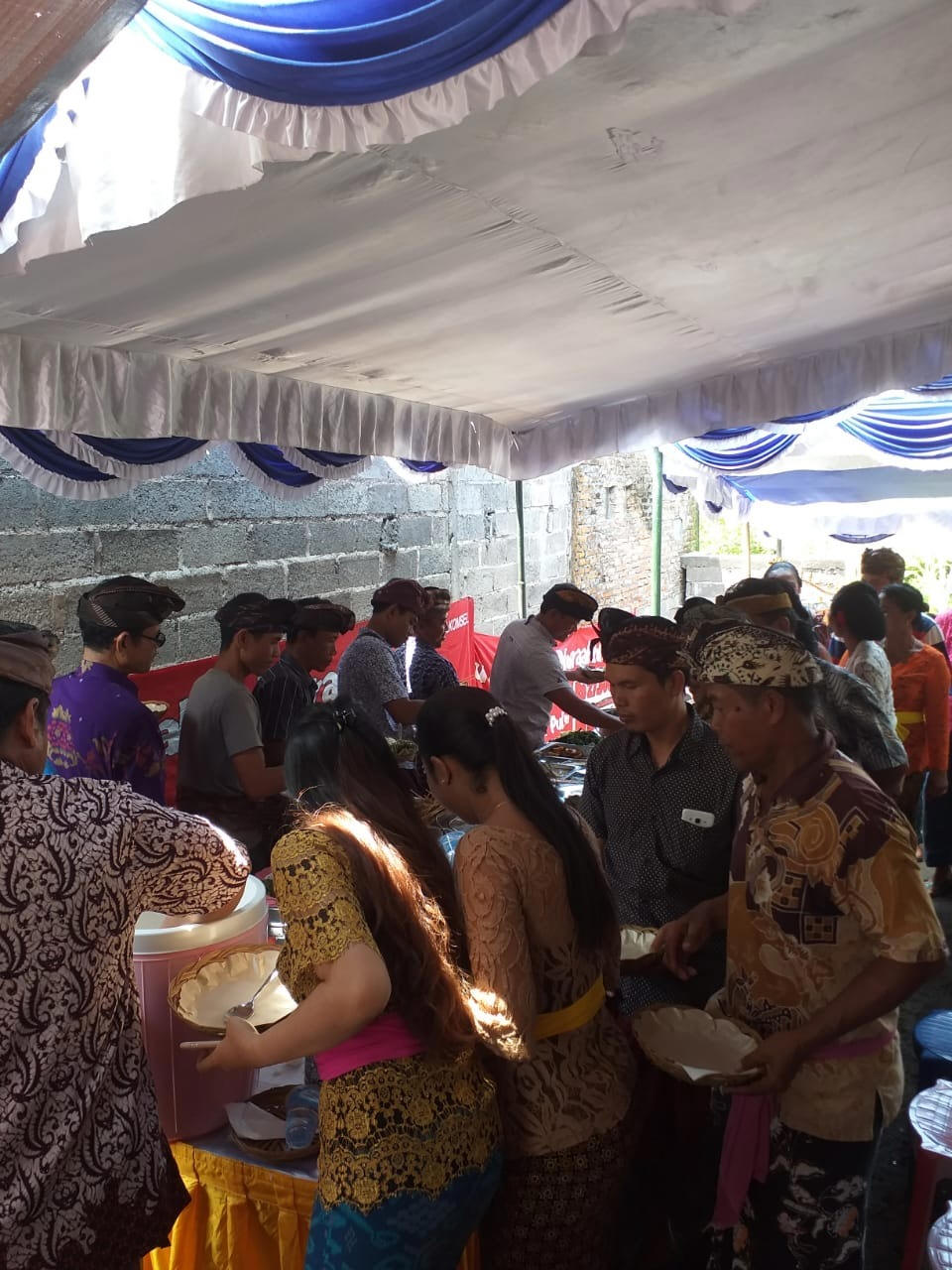 Cousin Komang with Agung, Ketut's sister who made the fried mushrooms, and Ketut and Kadek's son Jatmika Komang